Diese Case Study ist auch auf Deutsch verfügbar
"We serve those who play the world" – that is the promise given by insurninja to its customers. The goal is to use their product range to bring greater professionalism, organization, and, above all, security to e-sports. For this purpose, insurninja offers products and services to the German and Swiss market, such as equipment and cyber-insurance for e-athletes.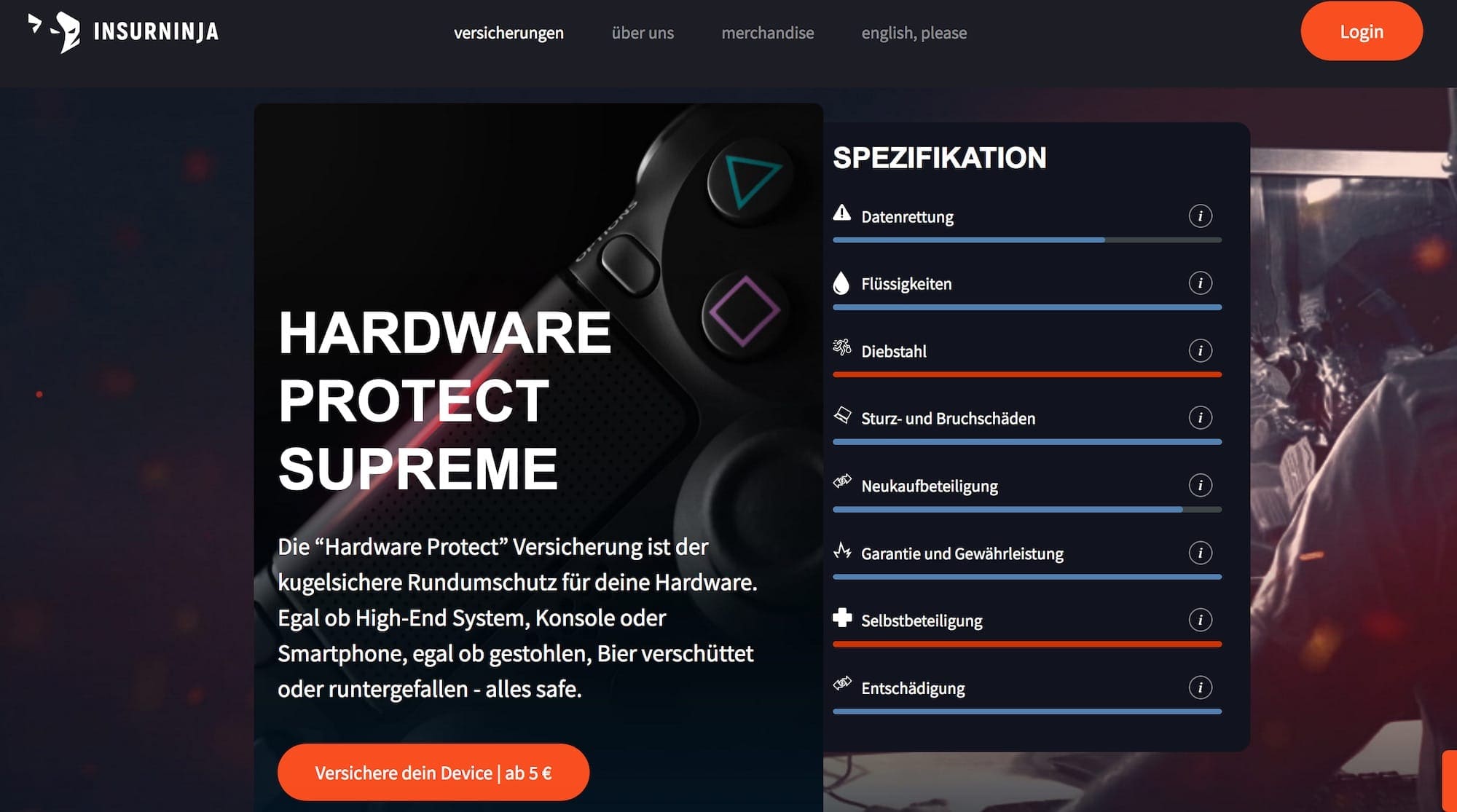 When they first got to know each other at a start-up fair in the fall of 2018, the start-up entrepreneurs and the team of INNOQ took to each other immediately. It fast became clear that the ways of thinking and the approaches of the two companies were a good fit. Ideal prerequisites for jumping into the bootstrapping phase of the young start-up as a technical partner.
The founders of insurninja are unconventional, creative, and fond of experimenting. In the context of the collaboration, for our team this means: pragmatic approach, quick adaptation, rapid deployments, and fast analyses of the user tests, in order to facilitate continuous improvements – completely in line with continuous discovery & continuous development.
On the basis of insurninja's design prototype, INNOQ developed stable and production-ready software in just 8 weeks, in the form of a minimum viable product (MVP). This was done using a simple, but sustainable technology stack for development with Node.js and operation in the Amazon Cloud with AWS. The concept and development also included the future internationalization of the application.
The architecture is based on the principles of a resource-oriented client architecture (ROCA). This has the advantage that the insurninja application can offer stable, high-performance operation, with all the necessary functions, even when JavaScript, for various reasons, cannot be assumed (e.g. for unstable or slow Internet connections, browser extensions, search engines). This is not the case with many of the currently available single-page apps.
After the first go-live in December 2018, insurninja and INNOQ continue to develop the platform without interruption. A mobile application is also being developed.
Agile development
Continuous discovery & continuous development
Node.js and Amazon Cloud
Sometimes you just need to get lucky. At the start-up fair, we already set the cornerstone for a long-term partnership. Because it was just so clear that it was a good fit – both the human factor and the job. In INNOQ we have found a technology partner that really fits our vision and our values. And we are looking forward to all the upcoming projects :)

Niklas Ex and Tim Schlawinsky

Founders & CEOs