What makes our online trainings so efficient?
A look behind the scenes
No compromises
We don't enjoy dull video conferences and we certainly don't want that for you. That's why we developed our online trainings from scratch and designed them "remote first". Here we show you what makes our online training courses so efficient!
I was pleasantly surprised that both presentation and exercises in the group were more than equal to an on-site event!

Sebastian Georgi
How it works
Video Conferencing
See you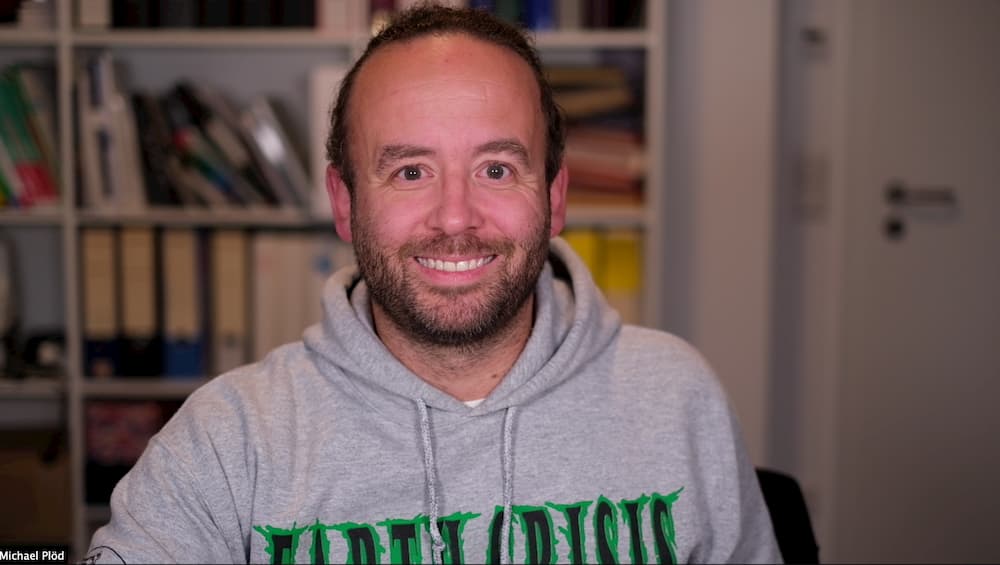 We believe that seeing each other is essential for a satisfying online training experience. That's why we conduct our online trainings as video conferences by default. Another plus: Trainers are able to perceive facial expressions and gestures and can interact directly with the participants. This makes it much easier to pick up ambiguities or ask questions during the training.
Real teamwork
All together on the whiteboard
The practical part of our trainings is particularily important: We believe that only what you practise yourself you can really understand. We use tools like Miro, which allows several participants to collaborate simultaneously on a virtual whiteboard. Switching between video conference and whiteboard is really easy: from one browser window to the other. In our experience this creates a whole new dynamic compared to on-site trainings: Participants in online trainings are much more active. No one is left behind because there is no physical distance.
Good tools
Software that does not stand in the way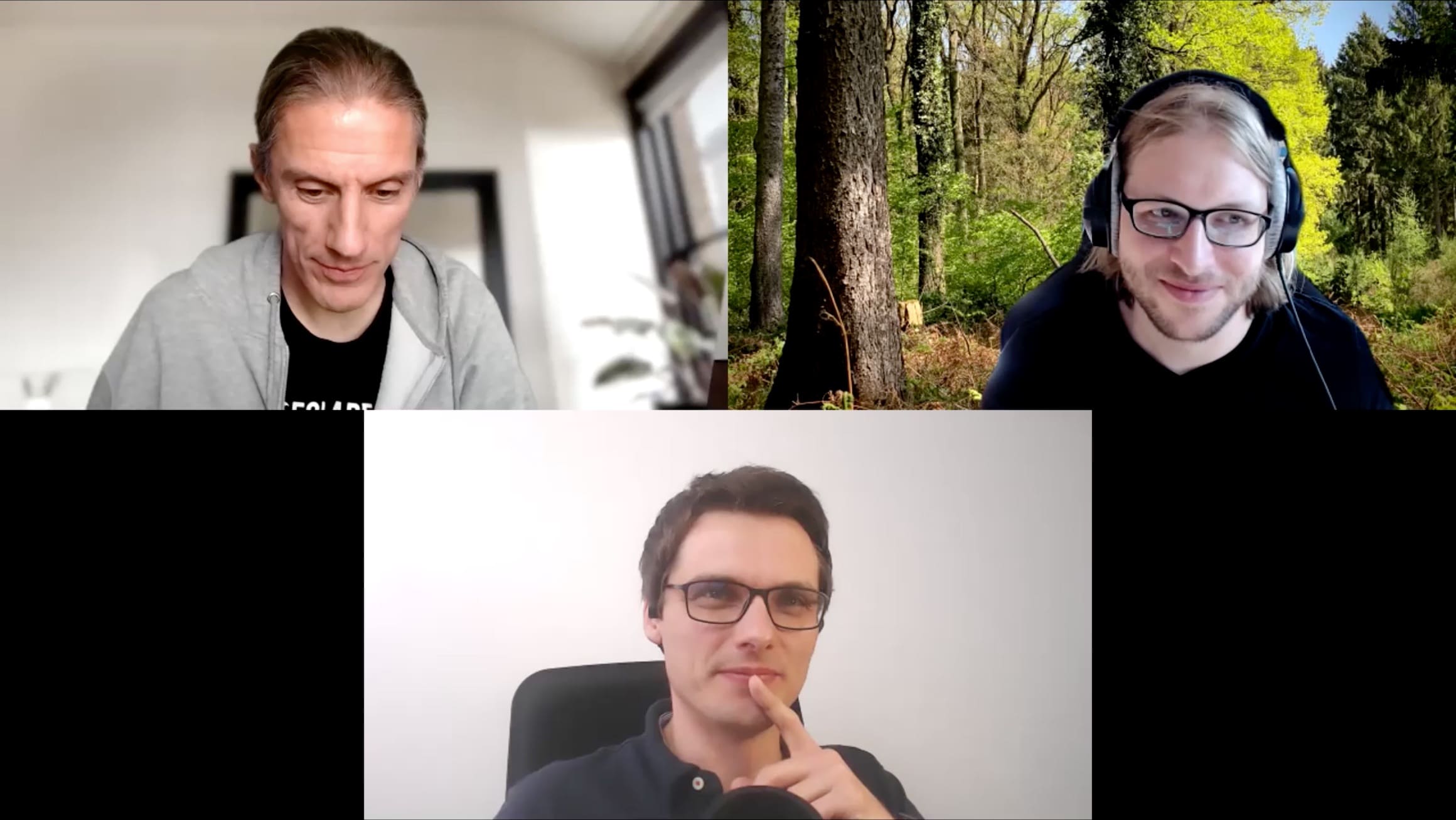 For video conferences we use Zoom - a tool that we have come to appreciate for its ease of use and installation as well as its high reliability. We also use it internally every day. Whiteboard tools such as Miro run in the browser and do not require any installation by the participants. After all, nobody wants to spend a training day installing software. For in-house trainings we are of course also happy to use software that you are familiar with.
Well used breaks
There's got to be time for that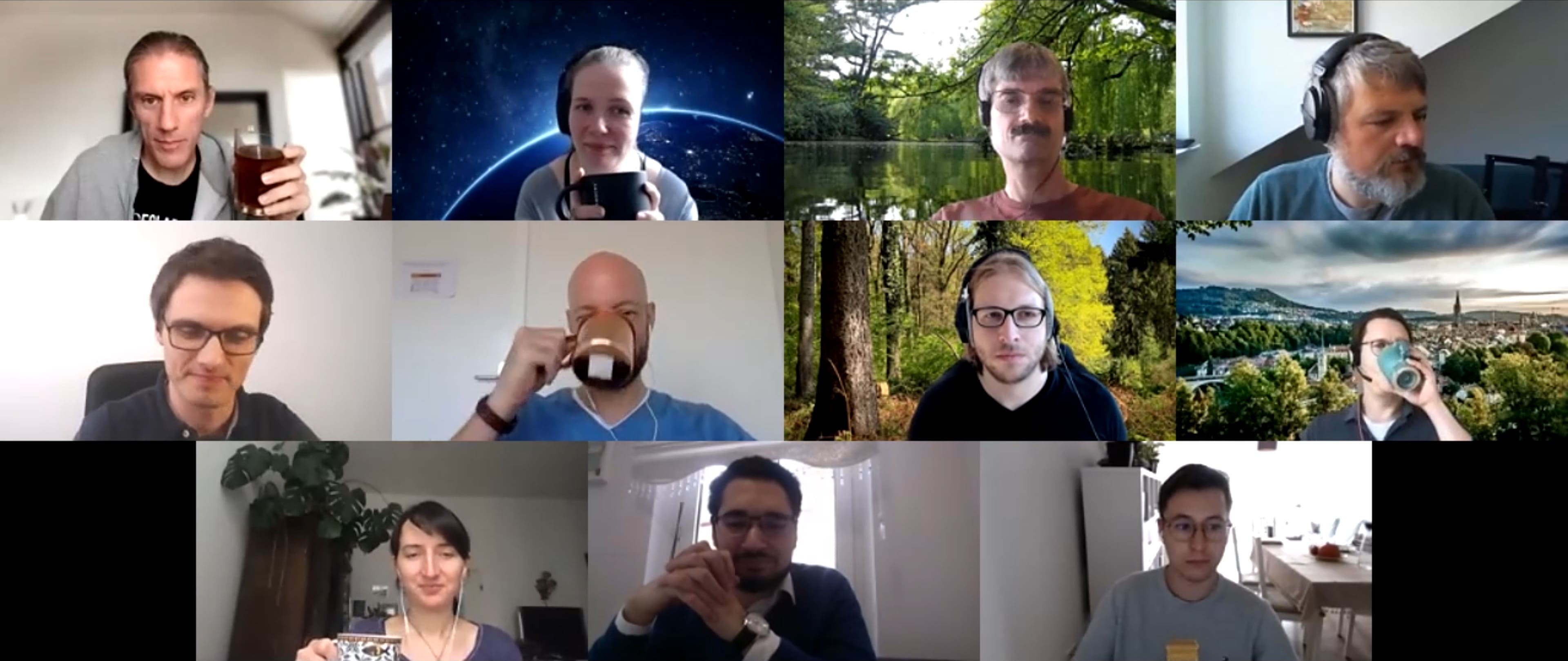 There are also breaks in online trainings – and room for networking and further questions. Therefore, the video conference remains open outside the actual training sessions. Whether professional exchange with the trainers or a short coffee chat with the other participants: there's got to be time for that!
Professional hardware
Clearly understandable, clearly recognizable
Lighting, cameras, microphones — in order for the trainers to convey their content in the best possible way, we spare neither trouble nor costs when it comes to hardware. Because nothing disturbs more than a bad picture of a speaker who is difficult to understand. We make sure that the participants can follow the content more easily, making the training more effective. For the participants basic equipment is of course absolutely sufficient. Gernot Starke takes you in his blog post behind the scenes.
Participate from anywhere
More flexibility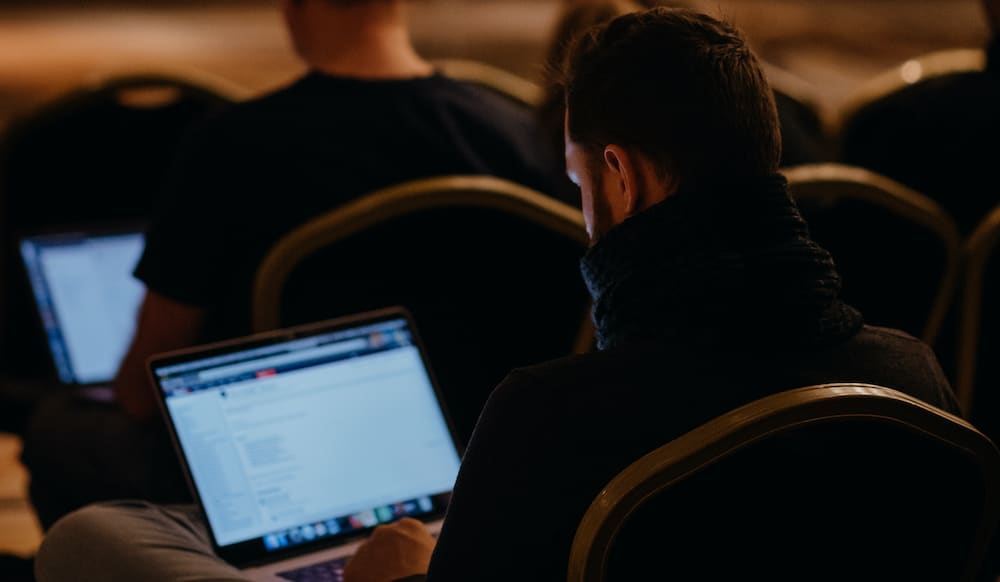 We believe: Further education should adapt to life, not the other way around. Online training eliminates travel costs and makes scheduling easier. Why travel across the country for several days when you can have dinner with your family on the same day?
The best confirmation for our "remote first" approach is the feedback from our participants. Take a look at the first hand experience of synyx GmbH on one of our online trainings!
Of course, it is always a bonding experience to take part in a workshop together, to exchange ideas and spend time together. But we can only repeat, new challenges need an open approach and we were not disappointed. Michael Plöd impressed us once again with his professional preparation and execution, the workshop was incredibly productive and inspiring.

Prisca Fey

synyx GmbH
You still ask yourself: "Remote training, does it work?" Our trainer Dr. Lars Hupel has written a blog post on this subject, in which he explains the methodology of his blockchain training in an exemplary way.
At a glance
Participate from a place of your choice
Our trainers support you at any time
Learn in a small group of max. 12 people
Highly interactive group exercises and whiteboarding
Ready? Then check out our public dates!