Dr. Simon Harrer
Senior Consultant
Dr. Simon Harrer is a senior consultant at INNOQ. In his daily business, he fights for simple solutions with domain-driven design, fitting architectures with microservices or monoliths, and clean code in Java, Ruby, or even JavaScript. Most recently, he wrote the book "Java by Comparison" that helps Java beginners to write cleaner code through before/after comparisons.
Dr. Simon Harrer is a senior consultant at INNOQ. As part of a remote mob, he fights everyday out for simple solutions with domain-driven design, fitting architectures such as microservices or monoliths, and clean code in Java, Ruby or even JavaScript. Most recently, he wrote the book Java by Comparison that helps Java beginners to write cleaner code through before/after comparisons.
Books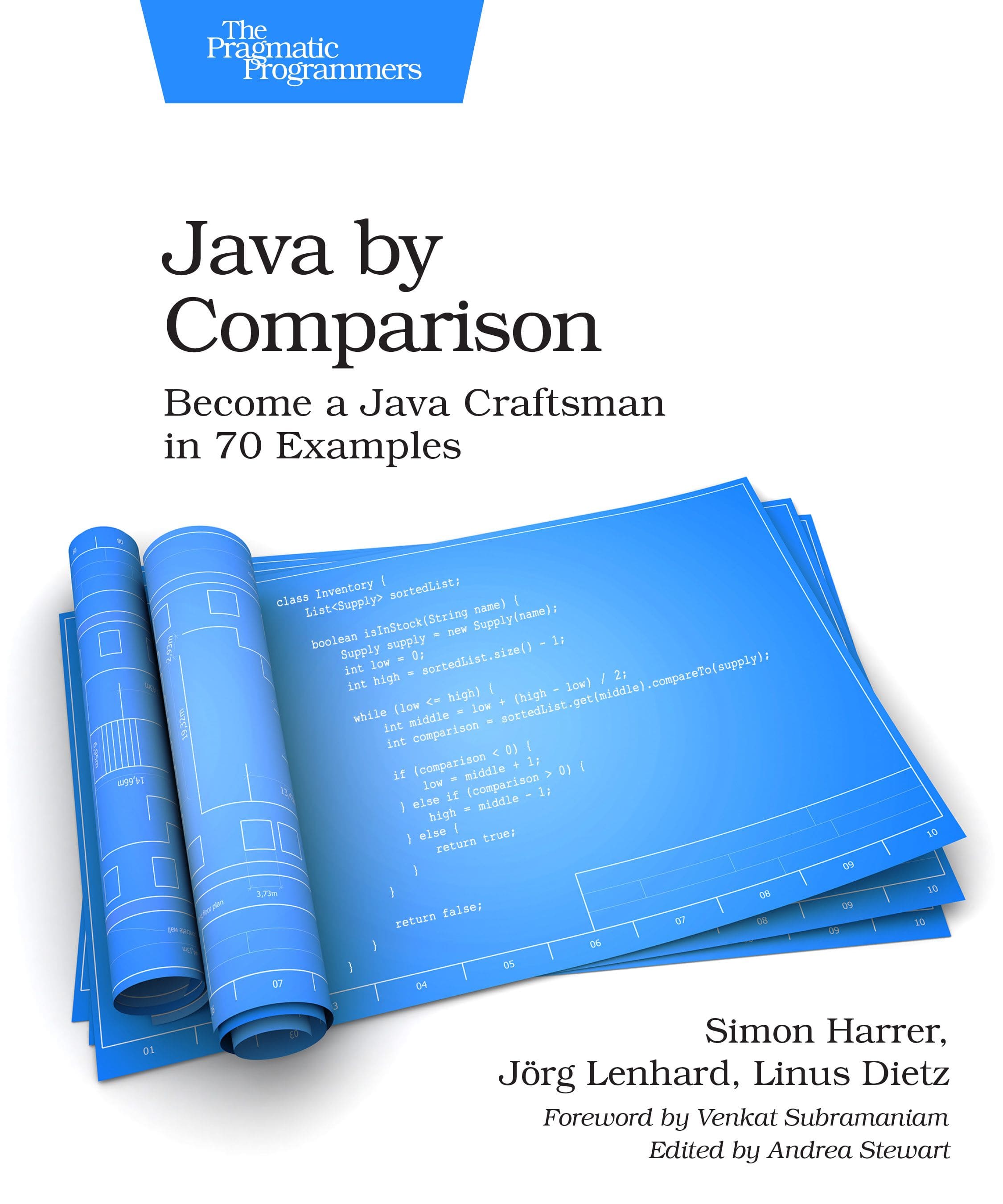 Java by Comparison: Become a Java Craftsman in 70 Examples.
Pragmatic Bookshelf, 1. Edition 2018.
The book contains 70 before/after comparisons showing how to make code more readable. You can apply them directly in your own code. Perfectly suited for junior developers. Senior developers can use the explanations in the book for more helpful and convincing code reviews.


Additional profiles in the web
Talks
Podcasts