It's been a long time since I last updated the blog. I have been really busy creating the in-house application (here at innoq) for invoice management and time reporting. And as this is my diploma thesis, too, I'm now occupied with writing the thesis.
"innoVoice": that's the title of the application (or at least the working title).
The app is now up and running for approx. 50 days and is in production mode concerning the management of invoices. The time reporting part is being tested by co-workers this month.
As you may have followed my design mockups of the time reporting screen, I thought I'd share the (for now) final design: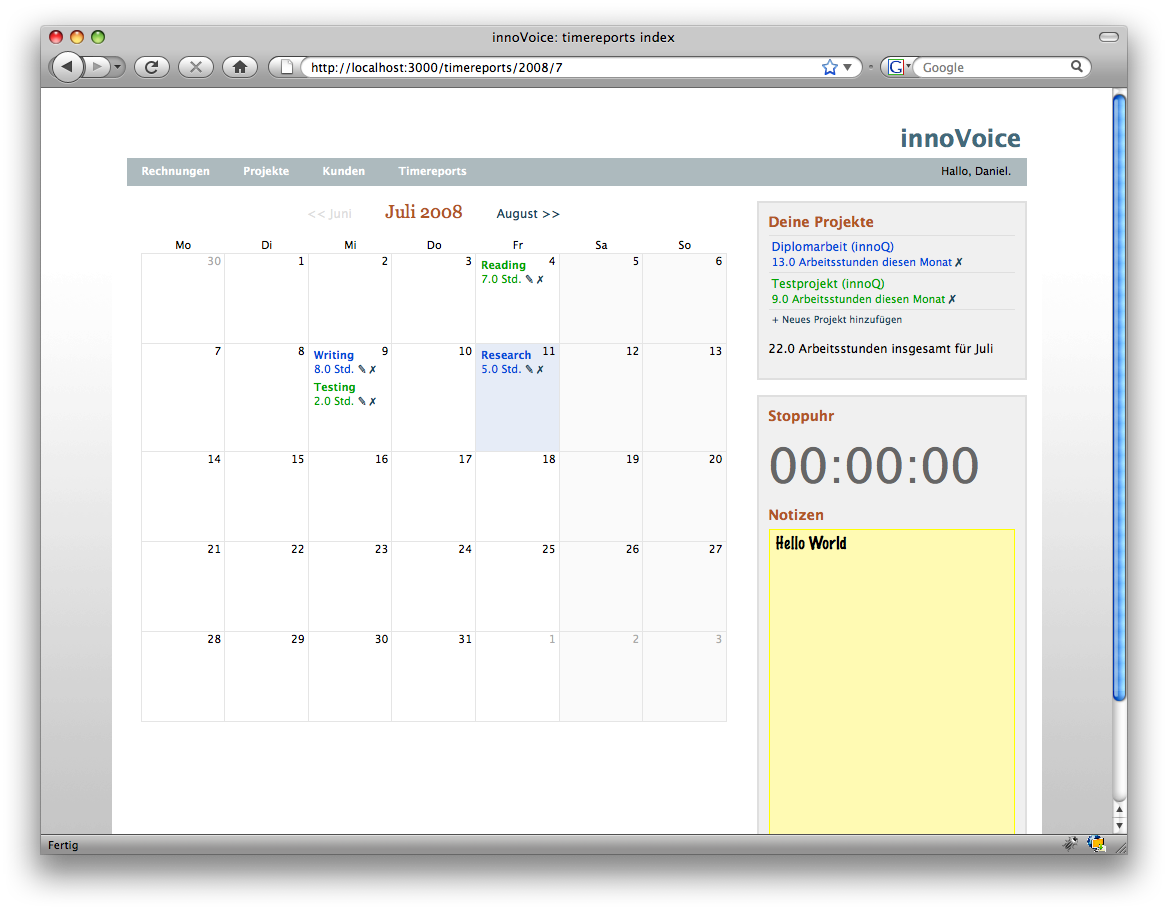 Note to self: I should update this blog more regularly!