Once more, I improved the model of my application. I wasn't satisfied with the fact, that I was indeed able to store the time report data for each day of the month, but have an UI on a monthly basis and so one screen for multiple DailyReports.
Now I modelled it the way, that I have a (monthly) TimeReport which has many DailyReports. This way a DailyReport belongs to a Project and a (monthly) TimeReport. And a TimeReport belongs to a specific user/employee.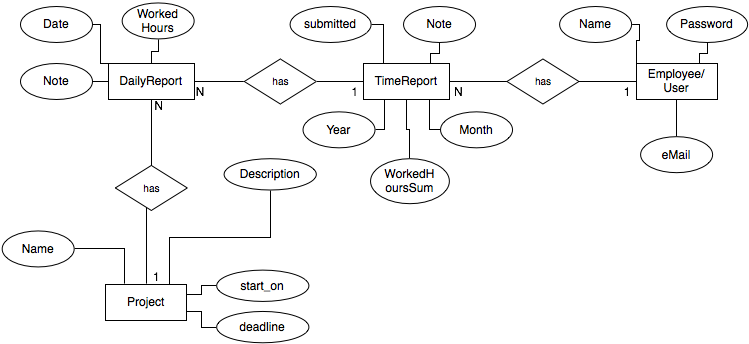 That's exactly how I wanted it to be from the beginning. I don't no why this took me this long…
Now it's also no problem to get nice URLs for a TimeReport. For example like this: http://…/TimeReport/DanielPietzsch/2008/3/ for March 2008.